NEW - The Solar Federal Tax Credit has been increased to 30% and will step down to 26% in 2033 and 22% in 2034!
GUIDE TO COMMERCIAL SOLAR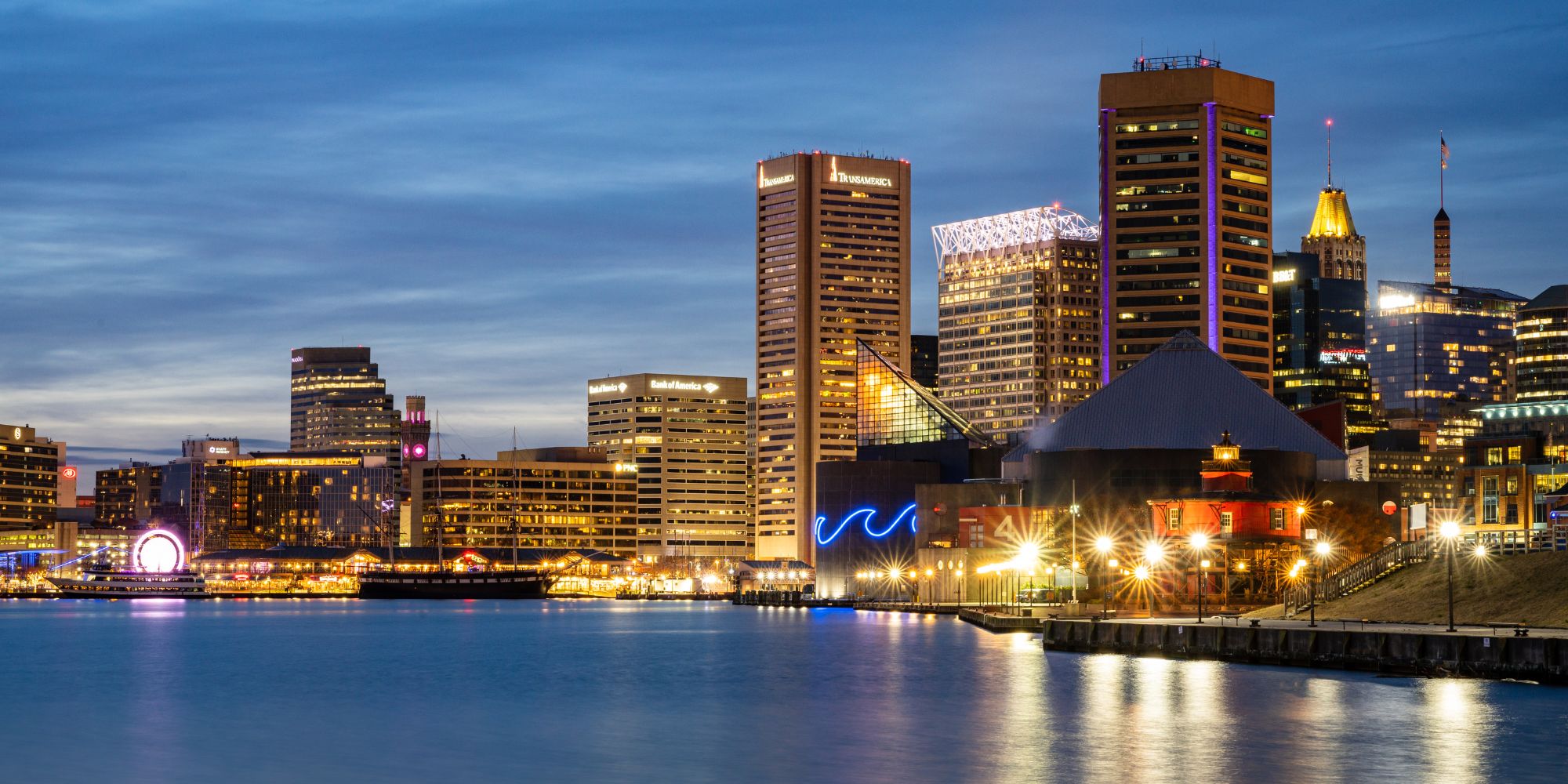 Sustainable Maryland
Maryland has a long history of conservation efforts. In fact, Maryland has enacted laws that protect the Chesapeake Bay and other coastal areas from pollution and development. This isn't surprising when you consider that one of its major cities—Baltimore—has gone so far as banning plastic bags and Styrofoam.
Solar in Maryland
Maryland's efforts have been successful in reducing waste and cutting carbon emissions, but they haven't stopped there. The state is now looking to build a more sustainable future by reducing its reliance on fossil fuels and embracing renewable energy sources such as solar power.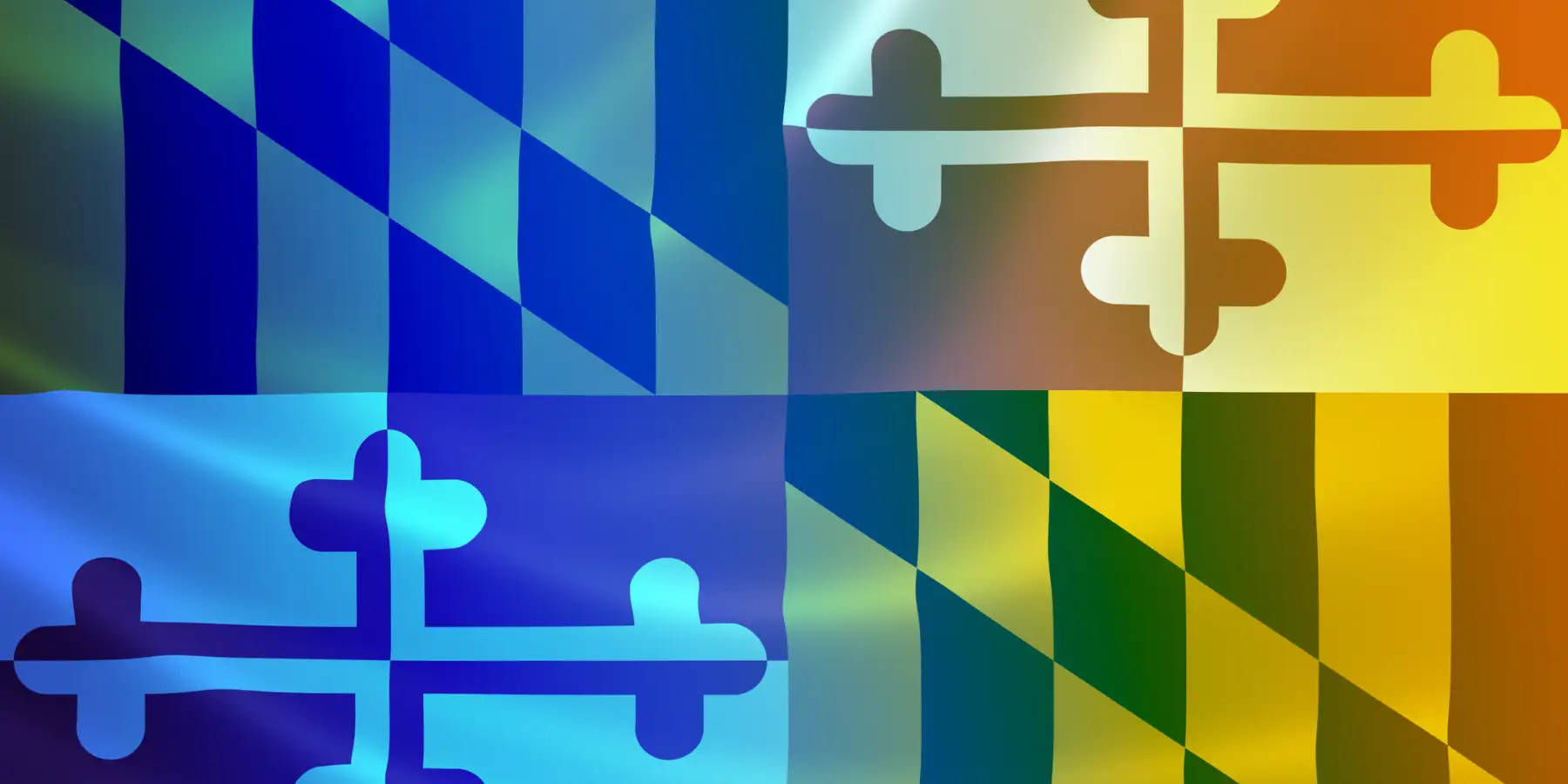 Maryland is committed to making the state more sustainable, and local businesses play a crucial role in this effort. By committing to cleaner practices, local business owners can help Maryland meet its sustainability goals.
Why are Maryland businesses switching to solar?
Local business owners can help Maryland meet these sustainability goals by committing to cleaner practices. The state has implemented several incentives for businesses looking to deploy solar energy. With the price of electricity rising and government incentives for solar installations becoming more generous, solar energy is a smart investment for any business owner.
What are some types of businesses who are switching to solar?
All types of businesses are switching to solar for a variety of reasons. Some businesses see it as a way to save money, while others see it as an opportunity to help the environment. It's also a great way to get ahead of your competitors.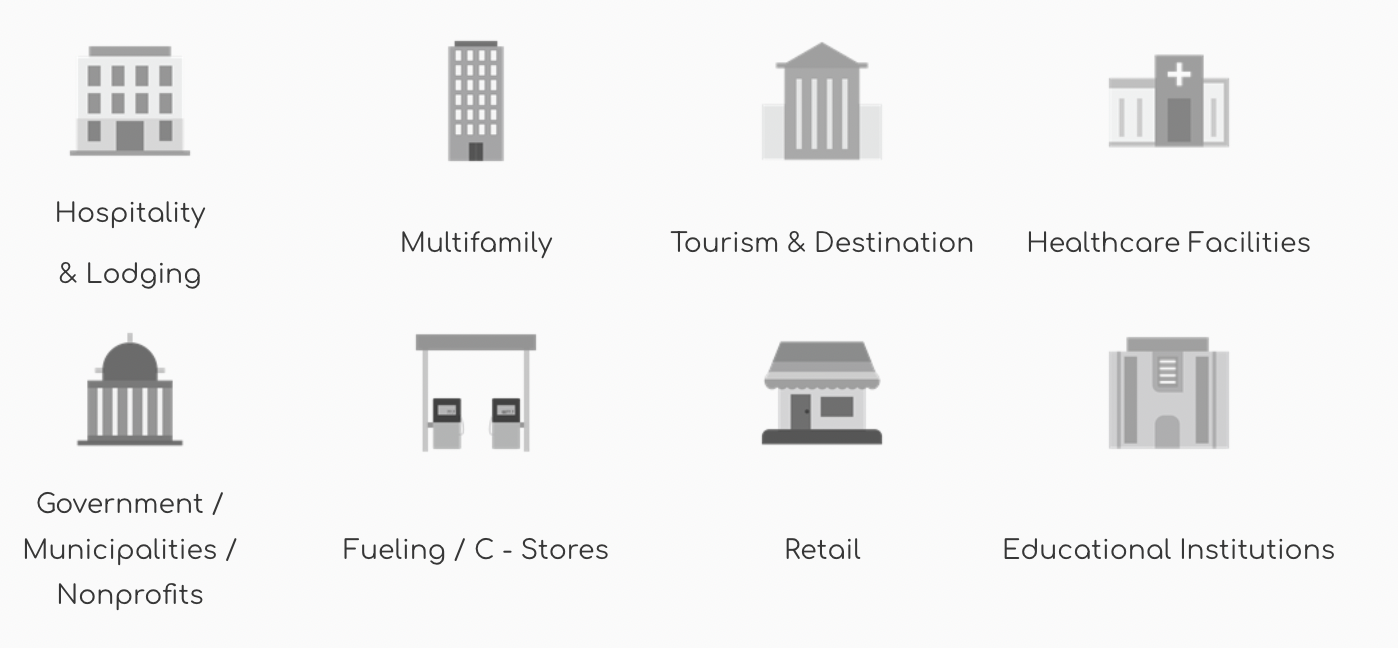 What are the benefits of switching to solar?
Lower Electricity Bills & Energy Usage
You will also have lower electricity bills and energy use. Even if your business is currently using a lot of electricity, solar panels can help you reduce your electricity bill. Solar power systems work best when they are installed on an existing roof structure where they can be easily maintained and repaired. This means you won't have to pay for new installation costs or additional maintenance costs like painting or repairing leaks.
Solar power systems also allow you to avoid the high cost of electricity by providing free energy from the sun each day without having to worry about rising electricity rates in the future. Over time, this could save businesses thousands of dollars in utility bills every year!
Tax Benefits for Commercial Solar Installation
There are a number of tax benefits that business owners can take advantage of when they make the switch to commercial solar. At the federal level, you'll be eligible for a 30% investment tax credit (ITC) on your entire project cost, which includes labor and equipment costs as well as installation fees. In addition to this, some states allow for additional incentives through their own Solar Investment Tax Credit (SITC).
Additionally, there are depreciation benefits available for businesses making investments in commercial solar energy systems. Depreciation allows you to deduct any equipment costs from your taxable income over multiple years instead of all at once—this means that your initial investment will be worth more than just its sticker price after taking into account these tax breaks!
Higher Property Value with a Solar Installation
The value of your property or business is directly related to its ability to generate income. A solar installation can add value by increasing the potential for generating revenue and lowering costs.
For example, if you have a retail store in an area that does not have many charging stations for electric vehicles (EVs), your business could be at a disadvantage compared to other stores that are easily accessible from public transportation routes. You may also see fewer customers because they can't charge their EVs while they shop at your store.
In this scenario, installing on-site solar panels would allow you to provide lower cost charging stations for your customers—and increase the likelihood that they will come back again soon!
Business Reputation Enhancement
You will also play a role in reducing greenhouse gas emissions by avoiding the need for fossil fuels or power plants in order to power your business's facilities and operations. This carbon offset helps keep our environment healthy .
The reason why solar is so beneficial in this regard is because it communicates a message about you as an organization. For example, if one of your competitors has solar panels installed on their building and another doesn't have any kind of renewable energy source at all (perhaps they rely solely on fossil fuels), then people will likely assume that the company with the solar panels is environmentally conscious and cares about future generations' well-being. This can lead to more loyalty among consumers who align themselves with those values—which translates into higher sales numbers over time!
What financial incentives are available?
Maryland Clean Energy Rebate Program
Maryland Clean Energy Rebate Program is a state program that provides rebates to homeowners and businesses who install solar. The State of Maryland provides Clean Energy Rebates through the Commercial Clean Energy Rebate Program ("C-CERP") to businesses, nonprofits, local governments, and State of Maryland government agencies and departments that install clean energy systems on facilities located within the state.​
Award Amount-
| | |
| --- | --- |
| 1-8 kW - DC | $1,000 |
| 8 - 108 kW - DC | $1,000 + $150/kW * (capacity - 8 kW) |
| 108.1 - 250 kW - DC | $16,000 + $100/kW * (capacity - 108 kW), $20,000 maximum |
| 250.1 - 375 kW - DC** | ​$20,000 + $80/kW * (capacity-250 kW), $30,000 maximum |
**The incentive for 250.1 kW-DC – 375kW-DC is for solar installations that are roof mounted only, ground mounted arrays are still capped at 250kW with a maximum award of $20,000. ​
Type of Program: Non-competitive (first-come, first-served) - statewide.
Application Deadline: Applications will be accepted throughout the fiscal year (July 1, 2022 – June 30, 2023), however payment cannot be assured after funds run out.
The Federal Tax Credit is a 30% tax credit on the cost of solar installation and is available for both residential and commercial properties alike. 30% of all solar energy costs are rebated back in the form of an income tax credit. This includes any costs incurred to enable or enhance your solar performance such as roof repairs, or tree removal. There is an IRS safe harbor provision that allows you to capture the previous year's tax credit if the project is significantly constructed by the end of the year.
Maryland Solar Renewable Energy Credits (SRECs)
SRECs (pronounced S - REX), are your chance to take part in the renewable energy trade market. The Renewable Portfolio Standard (RPS) requires utilities to receive a portion of their electricity from renewable energy. This is managed through credits. For every 1,000 kWh (1 MWh) of electricity produced, you earn roughly 1 SREC. The value of an SREC is determined by supply and demand as well as fees imposed on utilities for not meeting solar energy targets. Currently in Maryland, the market value of one credit is about $77.
Extends the tax credit of 1.5 cents per kW hour for electricity produced from Solar. Unlike the tax rebate which is usually a 1 time credit, this is based on production over 10 years
In order to qualify for the full rate, project laborers must be compensated at or above "prevailing wages" and a percentage of all labor hours must be performed by "qualified apprentices" that participate in a registered apprenticeship program
+ If, in addition to meeting the wage and apprenticeship requirements, all iron and steel components and at least 40% of the total cost of manufactured products for the solar project are produced or manufactured in the United States, the project will be eligible for an additional 10% credit.
+A further 10% credit is available for solar projects situated in certain energy communities, such as areas with significant employment from the coal, oil, or natural gas industries.
+ ITC-qualified projects can also receive an additional 10% credit if located in a low-income community or an additional 20% credit if part of a qualified low-income residential building or economic benefit project.
While the useful life of a solar system is greater than 25 years, the IRS allows qualifying solar energy equipment a depreciation cost recovery period of five years. With the additional bonus depreciation, a typical system gets about 25% of the system cost back in the first year on top of the regular tax credit with more depreciation benefits coming over the next four years.
FY23 Solar Canopy Grant Program - Maryland
This program provides grant funding to support the installation of solar systems that provide multiple uses for land and water. The grant may be used for Solar Canopies on parking lots and parking garages, which include the installation of at least four (4) Level 2 or Level 3 electric vehicle chargers under or around the solar canopy. This program was previously known as the "Parking Lot Solar Photovoltaic Canopy with EV Chargers Grant Program" and as the "Solar Canopy Grant Program". While solar canopies over parking lots and waterborne solar installations are specifically included, other dual use opportunities may be proposed for consideration.
Other Maryland Funding Opportunities
Maryland offers rebates, C-PACE financing, net-metering credits, and other programs that can help you save money on your energy bill and pay off your investment faster.
How can I learn more about
how solar will benefit my business?
EVunited makes it easy for you to go solar in Maryland. Our team of experts can help you determine if solar is right for you. We work with business owners in all parts of the state and our goal is to provide each customer with an affordable system that provides maximum savings over time. Schedule your free solar consultation below to learn more!
FREE SOLAR CONSULTATION
Ready to learn more about solar? Schedule your virtual consultation with one of EVunited's Clean Energy Specialists today!
We're so excited to help you get started with solar!
- Introduction to solar
- Discussion of goals and sustainability initiatives
- Assessment of current electricity usage
- Comparison of electricity vs. solar cost savings
- Evaluation of eligibility for incentives and rebates
Following our consultation, we can provide you with a turnkey proposal inclusive of everything you need to complete your solar project.